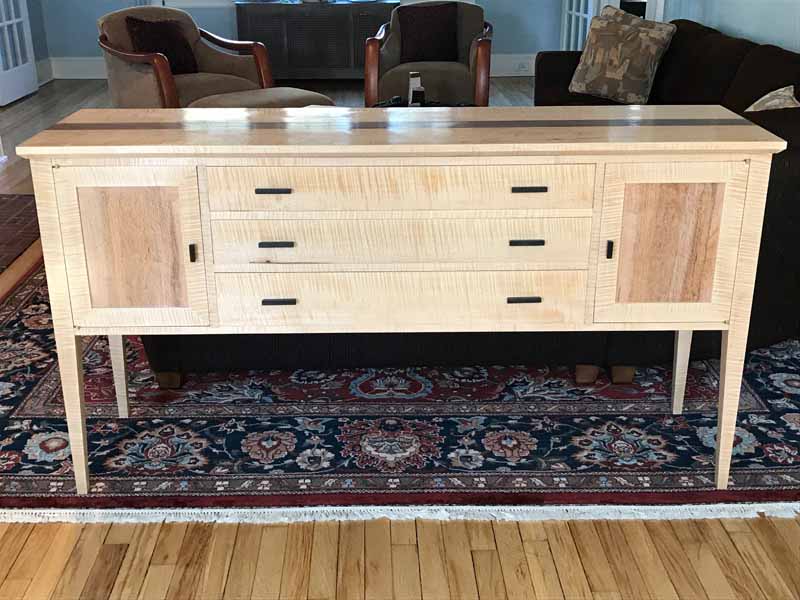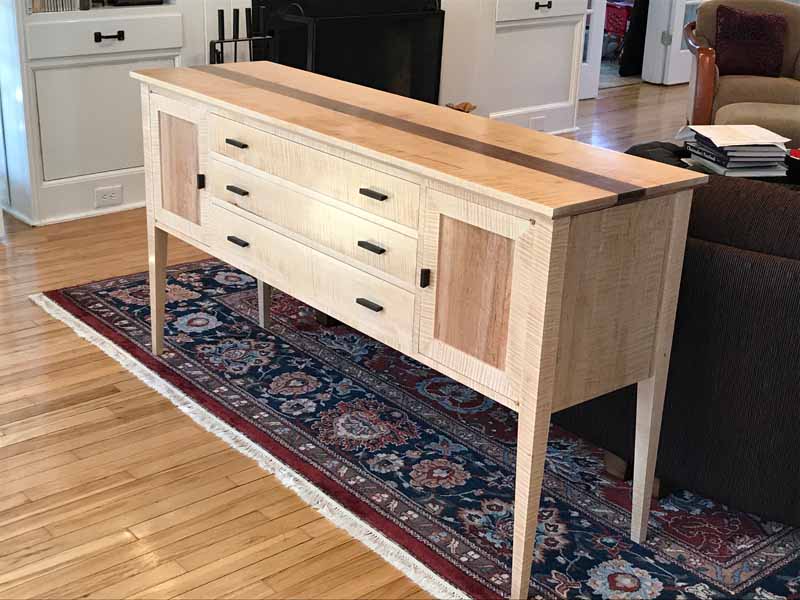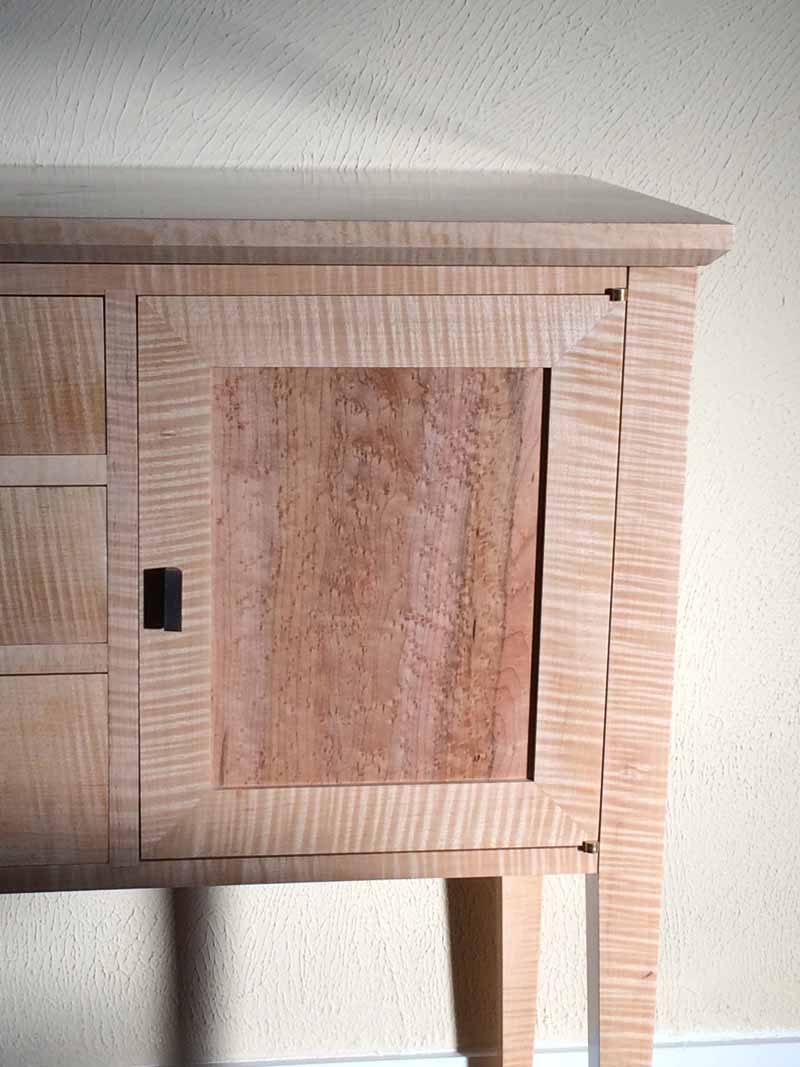 Perhaps this dining room sideboard is not the most technically challenging piece I have yet made, but I do regard it as an accomplishment. And, when the wood isn't cooperating and/or my confidence is flagging…I can recall that I have bagged Mt. Everest, and one step at a time the current project will be realized.
This sideboard was designed to mediate harmony between a mid-century modern house and an heirloom Chippendale china cabinet. Engineered to be strong and stable despite the clear space underneath and the delicately tapered legs. Side cabinet compartments – behind mitered doors – are sized to accommodate rare single malts.
Most of this case is made from a single, spectacular log of hard maple, figured "tiger striping" a rare but natural occurrence. Tiger maple, with door panels of birds-eye maple, a walnut racing stripe, walnut drawer sides and hand-made ebony drawer-pulls.