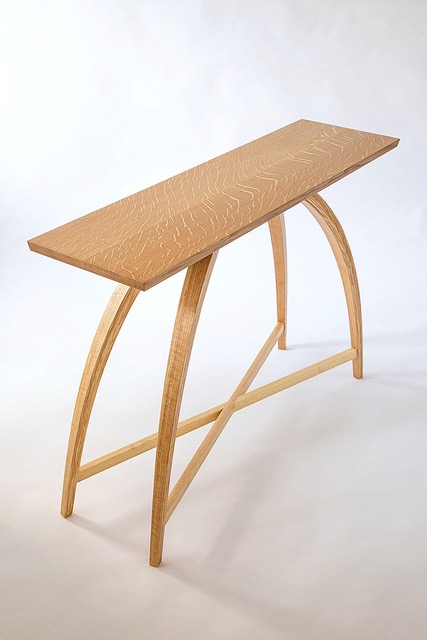 Steve and Nomi designed and helped to build their timber-framed home. All massive wood bents and beams, art and crafts—it sits surrounded by gardens and nature, high on a hill. Part Cottswolds cottage, part Kalel's fortress of solitude. Adding any more than the minimum would have been much too much. What it needed was a curve or two.
Each leg tapers dramatically in both thickness and in width—so that is nearly appears to be an animal arching its back and standing on tippy toes. Achieving this effect, while capturing the inherent strength of the wood, required slicing, bending and gluing tapering "layers" of wood upon a shop-made form.
Undercarriage of curly ash, top in rift-sawn white oak.